Thursday, 14 January 2016 05:57
Meer as net 'n 'spring clean' is nodig om iemand te help wat goed opgaar en niks weggooi nie.
Artikel in Kuier, deur Saafia February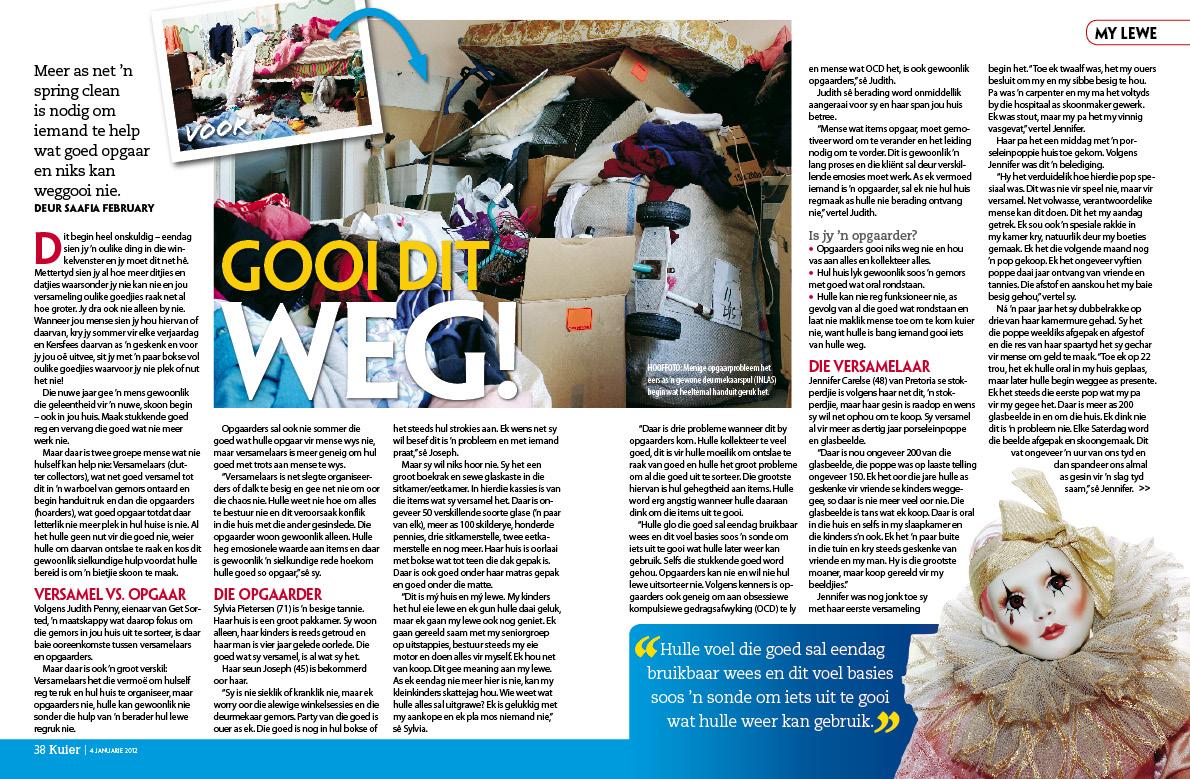 Thursday, 14 January 2016 05:27
Is paperwork taking over your kitchen? Does your wardrobe resemble a jumble sale? If this sounds familiar, then it's time to get sorted.
Plan of Action
Here are some tips to become organised:
Decide which room you want to start with and tackle it one area at a time. If you set yourself an achievable goal, you'll be more likely to get it finished. Don't aim to do the whole house in one week-end.
For things you don't use much but can't bear to part with, find somewhere out of sight to stow them. For instance, store your boxes of precious memories in high cupboards.