Thursday, 29 November 2018 07:10
Our youngest daughter moved out at the beginning of 2018, which left my husband and I and our 2 dogs rattling around in our family home. We took the opportunity to do some minor changes to our extra space and now rent it out as a holiday flat. We have had lovely people come to stay, some for a few days and others just overnight. The one thing I notice is the amount of luggage they bring with them. Most of the time it seems like a lot!
Thursday, 24 November 2016 18:37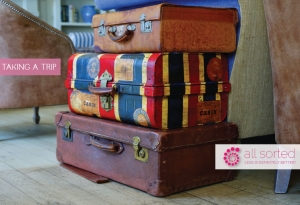 My grandmother travelled quite a lot and always made packing look easy. She only ever had two pieces of luggage, a small suitcase and a large handbag. Her number one rule was "Don't take more than you can manage on your own".
I thought you might find her packing tips useful! Here goes…
Before you start: