Thursday, 28 September 2017 05:33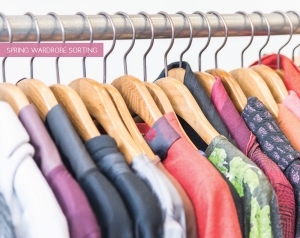 So you have decided to spring clean and this means your clothes too! I might covered some of these points before, but I think you will find them helpful if you are keen to sort your wardrobe.
Thursday, 21 September 2017 04:23
Spring is in the air in the Southern Hemisphere and our days are getting longer and warmer. Now is the perfect time for clearing out the cobwebs and a lot more. Time to get your home and yourself ready for summer!!