Tuesday, 26 May 2020 11:49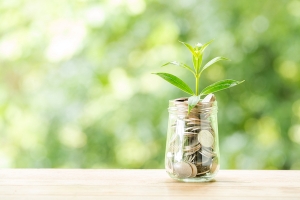 All around us people are worried about money. Some are concerned about their investments and pensions in this harsh economic climate. Some are worried how long their savings will last if they lose their jobs. There are those who are already struggling to make monthly repayments on homes, cars and credit cards. Those who have lost their jobs and are not sure when they will find new work. And so many who are struggling to put food on the table each day.
Saturday, 25 April 2020 21:26
Lockdown has turned our lives upside down, disrupted our routines, had us housebound and given us time to think. Some of us got deep cleaning, some decluttering, some doing household chores we had never tackled before. I, for one, have become more aware of how we do things around the house. Even though I pride myself on 'living lightly' and watching my carbon footprint, I have realised there are a lot of things I can do better.