Wednesday, 22 January 2020 07:40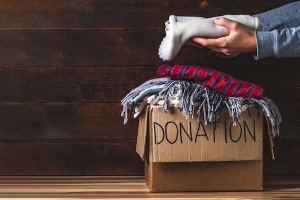 My work week is spent assisting Seniors in their homes. Sometimes it's about helping a Senior client declutter and reorganise their retirement home. At other times I am assisting with the downsizing and moving process to a smaller home. There is always a discussion on what to keep, what to throw away or recycle and what to donate. Here are some tips to help you when you are ready to do this:
Thursday, 16 January 2020 08:02
This is a new year, and with it comes new resolutions, new habits, new opportunities and new adventures. So now is the time to ditch the old you and embrace the new you! It's time to let go all of the items from your past that, if you are realistic, you know you no longer need or use. These things are just cluttering up your life and holding you back.