Tuesday, 26 May 2020 11:49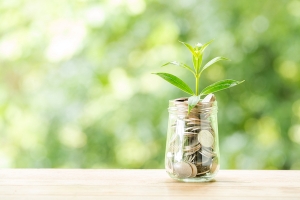 All around us people are worried about money. Some are concerned about their investments and pensions in this harsh economic climate. Some are worried how long their savings will last if they lose their jobs. There are those who are already struggling to make monthly repayments on homes, cars and credit cards. Those who have lost their jobs and are not sure when they will find new work. And so many who are struggling to put food on the table each day.
Thursday, 13 July 2017 08:46
Our youngest daughter has just landed her first full time job! Last night we were celebrating over dinner and discussing her immediate future. She would now be earning her own money, paying her own way, and dealing with monthly bills, savings, insurances and other expenses. Would she be earning enough to live on, save and still have fun? Quite daunting when you are just starting out….
It got me thinking about money. How do we make money work for us, rather than the other way around? How much is enough?
All around us, people get into debt, spending more than they should on things they don't really need. It's so easy with store accounts and credit cards to overspend and lose track of where our money is going.
It comes down to choices, the choices that we make.
Here are some ideas on how to make your money work for you and have enough:
Be wise with your money
Be accountable to yourself about your money
Know where your money is going. Check till slips and bank statements.
Save, save, save. Always have a "slush fund", a "rainy day" account, a coin tin to fill up!
Give and donate a portion. Spread it around and make a difference!
Ways to save
Keep a minimum balance in your account. Beat the overdraft.
Use banking loyalty points to pay banking fees. Investigate banks with better terms.
Keep your credit card in credit, pay the full amount off every month.
Check, compare and update short term insurance regularly.
Ways to have fun without buying and acquiring stuff
Invest in small pleasures - A hike and a picnic would be mine
Invest in local pleasures – Explore right here at home. Take a local holiday.
Invest in social pleasures – Have friends for a meal, go out for coffee or ice cream
Finally, how much is enough?
Enough is being able to afford your desired lifestyle without getting into debt!