Wednesday, 10 April 2019 08:37
A Guide to Choosing Sustainable Furniture
The way we approach buying furniture has changed over recent years, with price-consciousness and utility becoming as crucial, if not more so than aesthetics.
Wednesday, 08 June 2016 06:07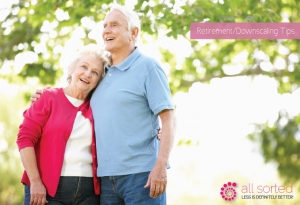 So here we are again! In the last couple of weeks I have been working with an elderly couple as they downscale and move from their lovely family home of 30 years to a one bedroom apartment in a retirement complex. Initially it was very hard for them, as they had to let go of most of their furniture and treasured possessions collected over the years. We took our time, as they talked about the memories and said their goodbyes to children's toys and artwork, items collected over years of travelling, collectables and the hardest of all, their photographs.
Here are some ways to help you, or someone you know, with the downscaling process: